The new way to get your drain unblocked!
2 minutes. No hassle. Guaranteed Work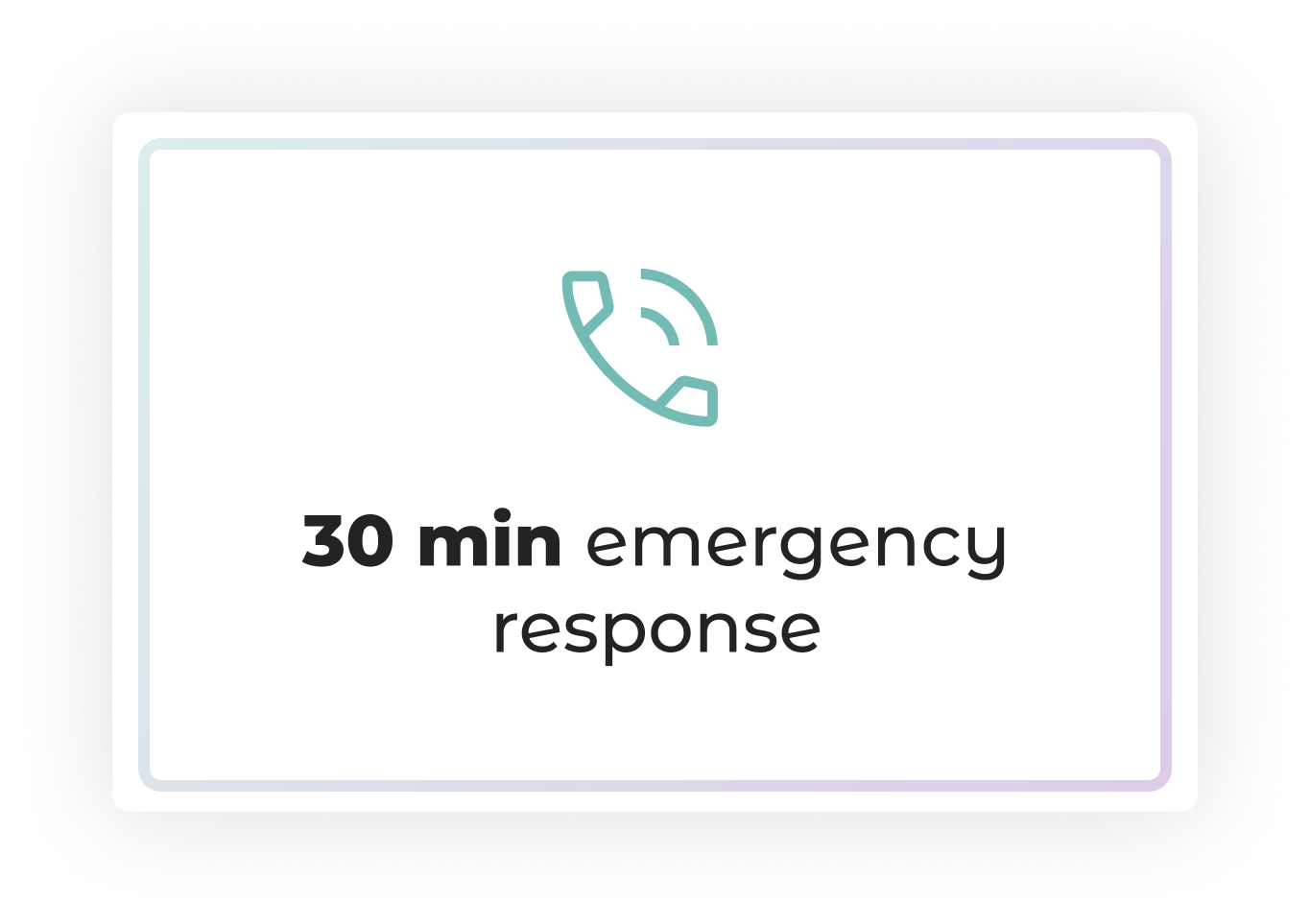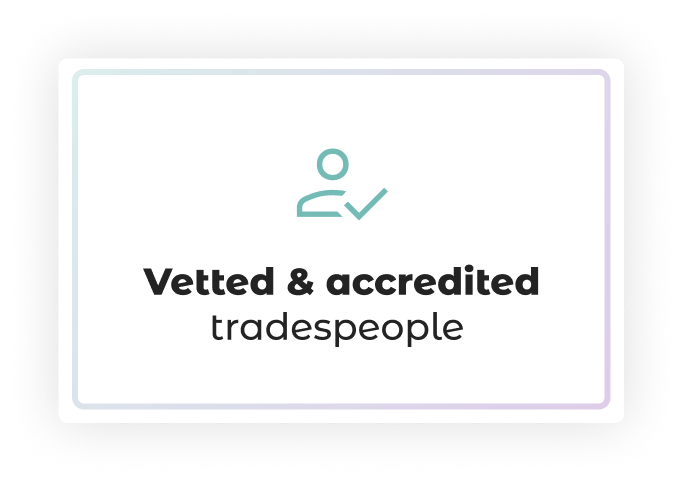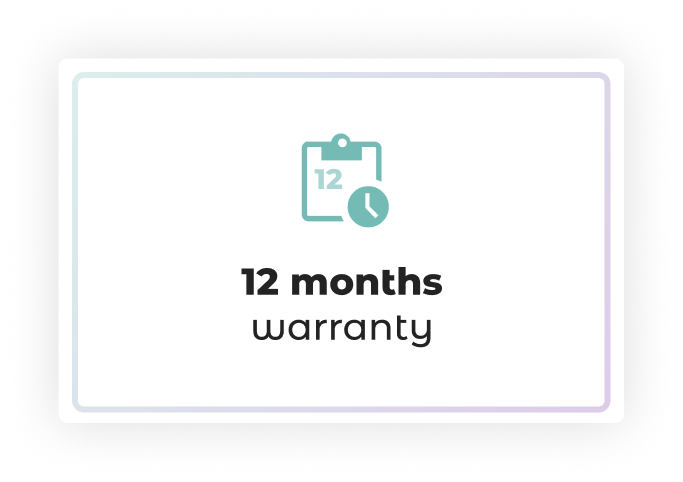 The JustFix Promise
At JustFix, we take the stress out of finding the right tradesperson for your job.
Not only will we send you the best-qualified and closest fixer, but we promise to respond immediately.
All work comes with our 12 month guarantee; so whatever we fix, stay's fixed.
Urgent repairs made easy with JustFix: the fastest, most trusted solution to home maintenance needs.
Book Now
Local drain unblocking services
Is there an unpleasant smell hanging around outside your home or work premises? It could be that your drains are blocked, but with the Just Fix platform you can connect with a qualified drain unblocking service in moments.
Vetted professionals
While some issues involving blocked drains can be sorted out by a professional plumber if the issue is further down the system, you will need a drainage expert.
They will track down the issue, sometimes using CCTV to identify the problem, before sorting it out, saving you time and money in the long-term.
Certified and flexible
As with all our Fixers, drain unblocking services on the Just Fix platform are fully insured and pre-vetted when registering to join us.
We also use a ratings system so customers can see how people in their community evaluated their work, and every project carried out by our Fixers is guaranteed for 12 months.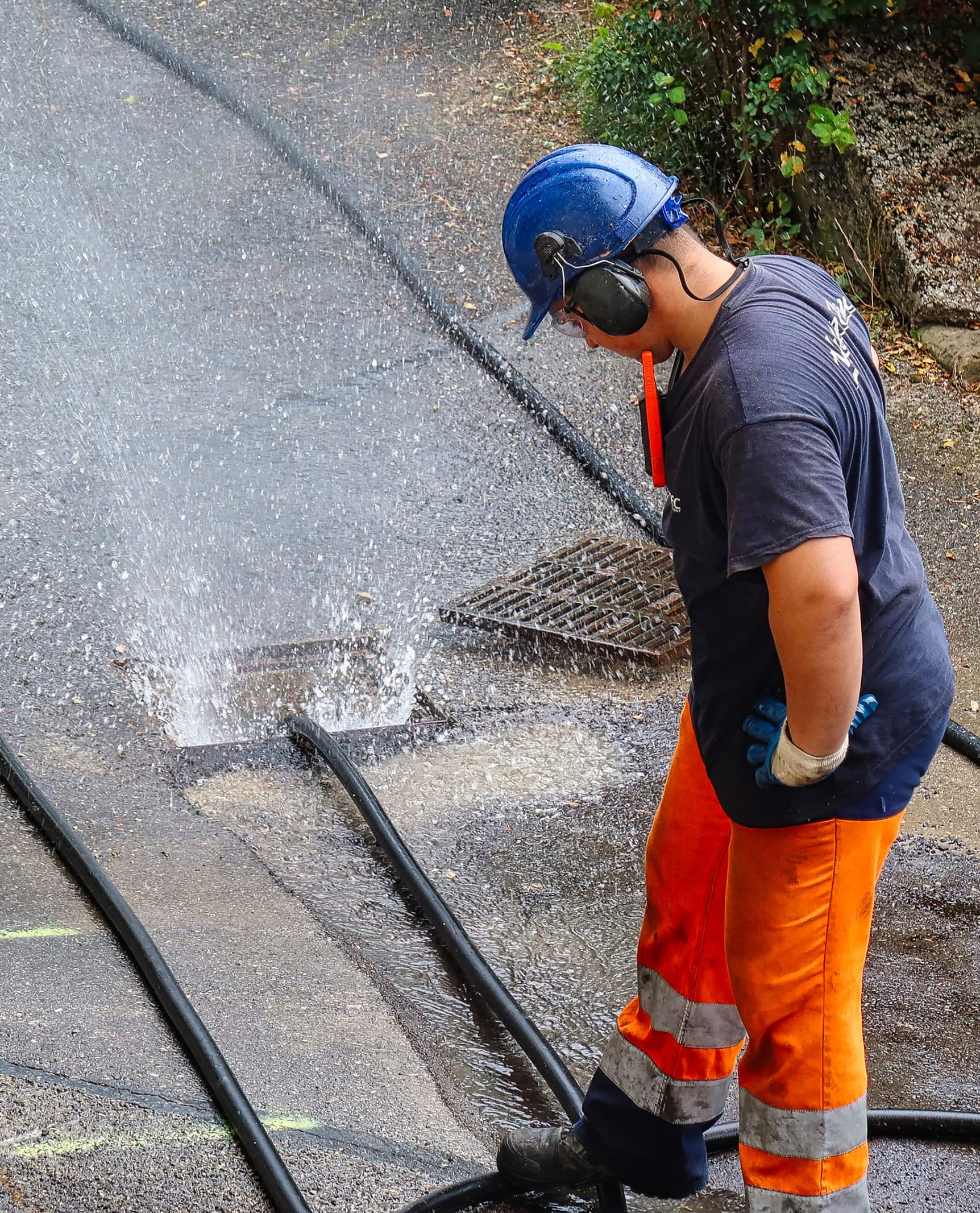 Drainage services
We offer a wide range of services to commercial and residential customers, including:
High-pressure hosing
This comprehensive cleaning service is arguably the most common job for drain unblocking services and plumbers, and can be part of scheduled maintenance.
They use high-pressure equipment to thoroughly clean a drain system, removing blockages and build-up to keep water flowing smoothly all year round.
Drain cleaning
People rarely pay any attention to their drains until there's a problem, and it's worth resolving them quickly before they put a real dent in your household or business budget.
You can find a local drain cleaning service on the Just Fix platform that will help prevent clogs, backflow, bad smells and severe pipe damage.
Blocked showers
If water drains slowly from the small shower in your home or business premises, the chances are it's bunged up with hair, soap scum and dirt - not very appealing!
Pouring chemicals down the plughole may work if the blockage is small or recent, but if it's persistent, then you need to call in a specialist from the Just Fix platform!
Blocked baths
It's a similar story for slow-draining baths. Hair that slides down the plug can stick to the sides of pipework and before you know it, has slowed the flow to a trickle.
Forget using costly unblocking liquids, baking soda or dangerous chemicals, and get a local professional to tackle the problem instead.
What do you need help with?
"Easy to use and great communication throughout the works programme. Why didn't anyone think of this idea before, it's great!".







"Using JustFix was simplicity itself. I just loaded the web app, entered my address and selected the service. In less than 60 seconds, I had booked a plumber. The whole process was streamlined, straight forward and really fast. I will be using them again soon for other bits I need doing around the house."
"I needed a drain unblocked urgently. Finding a plumber was easy. Simon and the team had someone out in less than an hour. Putting the Fix in Just Fix. Thank you."






How much does it cost to unblock a drain?
We charge £110/ hour for our Drainage Services.
Depending on how badly the drain is blocked, it could unblocked in as little as one hour, but may also take longer.
Will a drain unblocking service have their own tools?
Definitely. Whether you opt for a local plumber or a dedicated drain unblocking service, they will provide their own specialist equipment.
What areas do you cover?
The Just Fix platform connects you to hyper-local, trusted Fixers live and on-demand. We now cover the whole of England and will be expanding across the rest of the UK and beyond.


Sign up to find out when we are coming to your area.
What hours will a drain unblocking service work?
You can access a certified plumber or drain unblocking service via the Just Fix platform whenever you need. Whoever you choose will then provide availability details, including in emergencies.
Do you guarantee the work?
All our fixers' work is guaranteed for 12 months
Can I book on a regular basis?
Absolutely. For homes, we recommend getting your drains cleaned every one to two years, if you have not had many problems in the past. If you have, then it may be worth getting our annual check ups. Businesses will often need more frequent drain clearage, depending on the activities and use.
Do you charge for materials?
Using specialist equipment such as CCTV to inspect drains may be more costly than a simple clear-out.